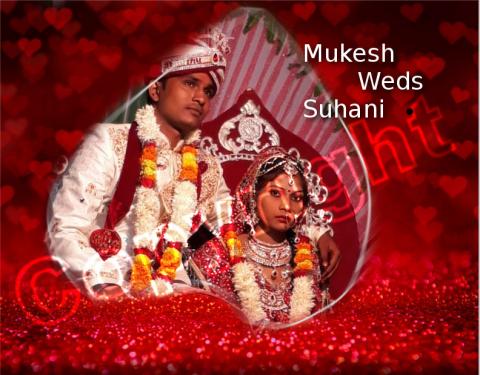 Wedding Photo - Template 1
Created by Mukesh Gaud,
---
Instructions:
* Read step guide.
* Display image is a copyrighted image.
* Download template is free to use.
---
* Download the zip file. Unzip it and edit in GIMP.
* It is illegal to use registered logos in your project without terms and conditions and owner's permission.
---
Download latest GIMP version :  GIMP 2.10.14
---
Tutorial for GIMP:   GIMP Tutorials
---
Download GIMP Editable File